Specialities : Department of Neonatology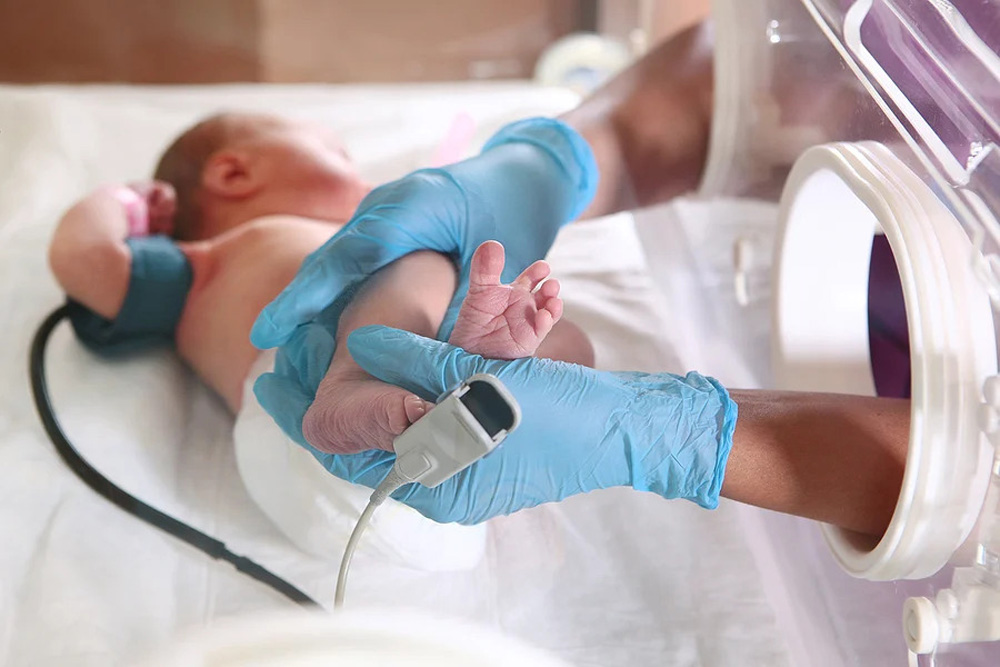 Neonatal refers to newborn infants, who frequently encounter challenges in adjusting to their surroundings and typically require specialized care and assistance during the initial weeks of life. Certain infants may be born with prenatal cardiac disease, such as incomplete heart development or structural abnormalities, necessitating neonatal cardiac surgery. These cardiac defects are often congenital and occur in approximately one out of every 500 births.
we have a highly qualified and dedicated team of Pediatrics intensivist Neonatologist and Cardiologists who are always committed to providing the latest and most advanced medical care to all our patients. Being a trusted name in healthcare, we act compassionately while ensuring confidentiality to those who need it. We have set high standards in patient-centric premium care and outstanding patient safety, and exceptional maintenance in a timely manner. In addition, we adhere to the use of up-to-the-minute innovations to offer state-of-the-art treatments to our patients with unparalleled results.
If you are visiting a newborn preterm baby in the neonatal intensive care unit (NICU), the equipment will probably be more intimidating than the tiny baby. In the NICU, you can expect to see:
Feeding Tubes:
1. Moderately preterm babies are not strong enough to take in enough nourishment to gain weight, A tube can be placed that goes from the baby's mouth (OG tube) or nose (NG tube) to the stomach.
2. The tube will be used to give any milk feedings that the baby cannot take by breast or bottle.Incubators: Although moderately preterm babies have begun to fill out, most don't have enough body fat to keep themselves warm. A baby might be put in an incubator or, for the first several hours of life, under a radiant warmer.
3. Moderately preterm babies have immature digestive systems, which means that milk feedings need to be slowly introduced and increased over a period of several days. Peripheral IVs are often used to give the baby nutrition while feeds are increased, although PICC lines and umbilical catheters may also be used.
4. Monitoring Equipment: Stickers on a moderately preterm baby's chest and feet or wrists will monitor the baby's heart rate, breathing rate, and oxygen saturation.Respiratory Support: Moderately preterm babies may need respiratory support at birth. Nasal CPAP and nasal cannulas are most commonly used, although some moderately preterm babies need mechanical ventilation.